The ArcelorMittal Corporate Education model favours self-development and learning, allowing professionals to explore new fields of knowledge and develop essential skills for the company's success. It is also an excellent opportunity to disseminate our corporate culture and strengthen the Group's principles, values and policies.
The chart below clearly shows how the ArcelorMittal Corporate Education Model is structured.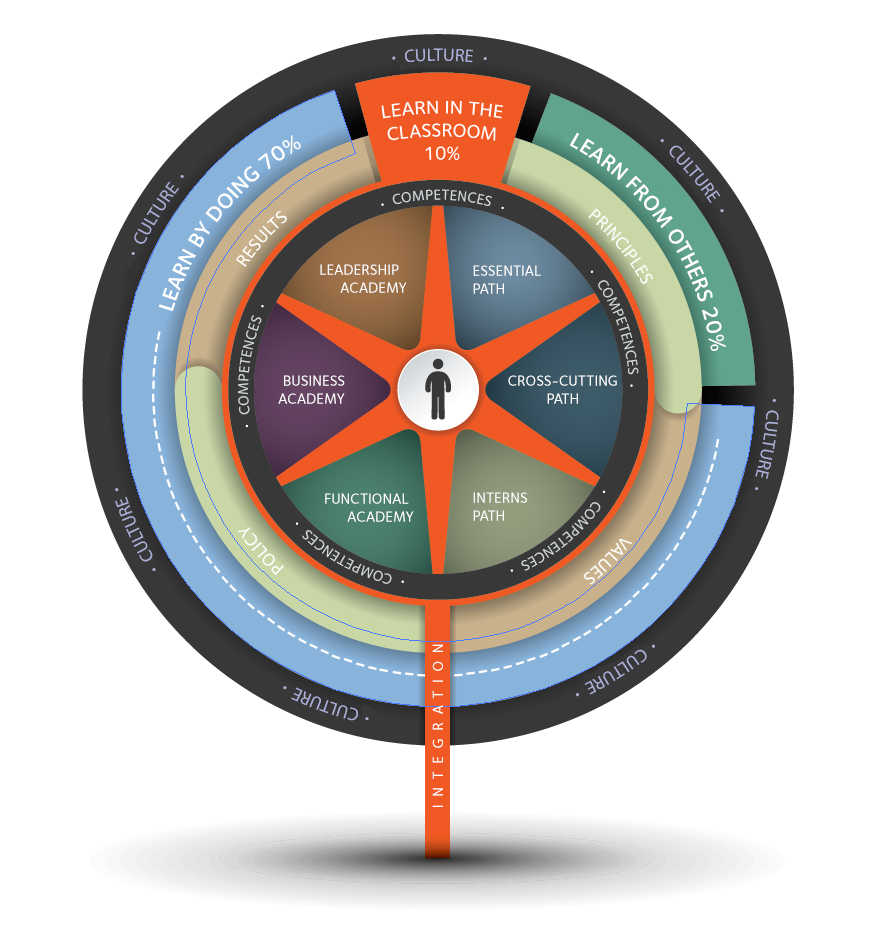 AMU
One of the foundations of Corporate Education is ArcelorMittal University (AMU), headquartered in Luxembourg and professional development academies in various functional and leadership training areas. AMU offers employees high quality programs, encouraging everyone to develop their technical and behavioral skills. Face-to-face or e-learning training is also available and aims to:
Build ArcelorMittal culture and share best practices
Develop our own leaders
Achieve excellence in functional specialization
Support people development and business transformation
Promote a network between professionals and the community
Support the business in the design and development of programs
Create a 'best-in-class' learning organization
In April 2017, the first AMU campus in Brazil was opened. Located at the Tubarão unit, in Espírito Santo, it works integrated with the other eight structures of the University and in synergy with the research and development centers to offer high quality courses in line with the Group's strategic objectives.