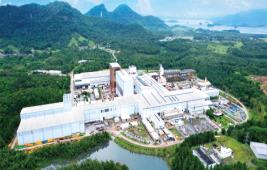 Global initiative seal offers certification to steel plants around the world that are committed to responsible, fair and sustainable productionIn a year that marks 20 years of operations, ArcelorMittal, Vega unit, a steel processing plant located in São Francisco do Sul, Santa Catarina, has recently
The young Paulo Galatti's dream of competing in the Bodyboarding Pro-Junior World Circuit final, in Spain, is about to come true.
ArcelorMittal Tubarão has excellent news for local university or technical course students.
LOADING...
No results found.